SIEM Simplified
Are you looking for internal and external threats?
Scenario: You have installed the latest anti-virus software and have built a firewall fortress to protect your infrastructure. However a threat has still managed to sneak in undetected or was already present prior to your cyber security installations.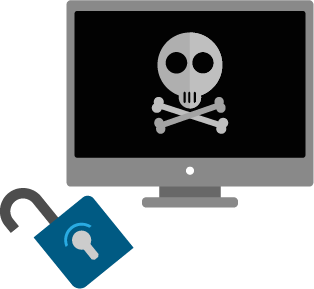 DataMAPt RMM: Our SIEM Log Analysis can see markers in the performance data across many devices and endpoints. No matter what the malevolent event is up to, or how small it is, it takes resources from the computer it is on. DataMAPt can identify patterns in groups of machines and notify you of a possible security breach. Prevention is the best method, but when that fails, finding the problem as quickly as possible is critical to protecting your data.