Literally at your Fingertips
Totally beyond your reach
A company's data is their most valuable resource.
Unfortunately it is also the most wasted.
Ditch the Spreadsheets
Keeping up with everchanging critical data is an expensive challenge. Hours of data entry and inevitable human error wastes valuable employee time and company funds.
DataStitch AI is constantly pulling and updating data in real time. There is no longer a need for redundant data entry and employee resources can be allocated more efficiently.
Streamline your data sources
As companies accumulate applications to ease strain in various areas, data is inevitably lost. It becomes spread out in disparate apps that rarely talk to each other or share information.
DataStitch AI can gather data from multiple sources and transform it into useful, impactful information. Integration is key to getting an accurate beat on the company pulse.
Information at your fingertips
The need for accurate, up-to-date reports is critical for the growth of any company. However your available data may be out dated, stagnant, or lacking in custom qualities.
DataStitch AI ensures that real-time reports are available any time, anywhere. There is also an option to request custom reports that are tailored to your unique data set.
DataStitch AI can unlock the information trapped in your platforms
Today's companies can't afford to be complacent about data mismanagement. The consequences can be far-reaching, from higher costs to lost opportunities to ever-growing pain points.
DataMAPt can obtain data from disparate systems, categorize it into retrievable databases and present it on a single user interface that is customized for your company.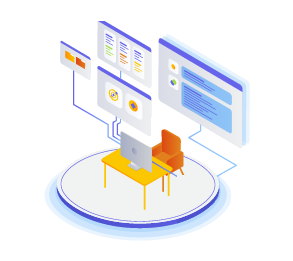 DataMAPt can access and correlate data whether you use DataMAPt or a different vendor's Business Applications
One central dashboard from DataMAPt gives you access to vital information across all types of applications. Whether you use DataMAPt's Business Applications or have multiple applications from different vendors, DataStitch AI will give you unrivaled visibility across all data sets.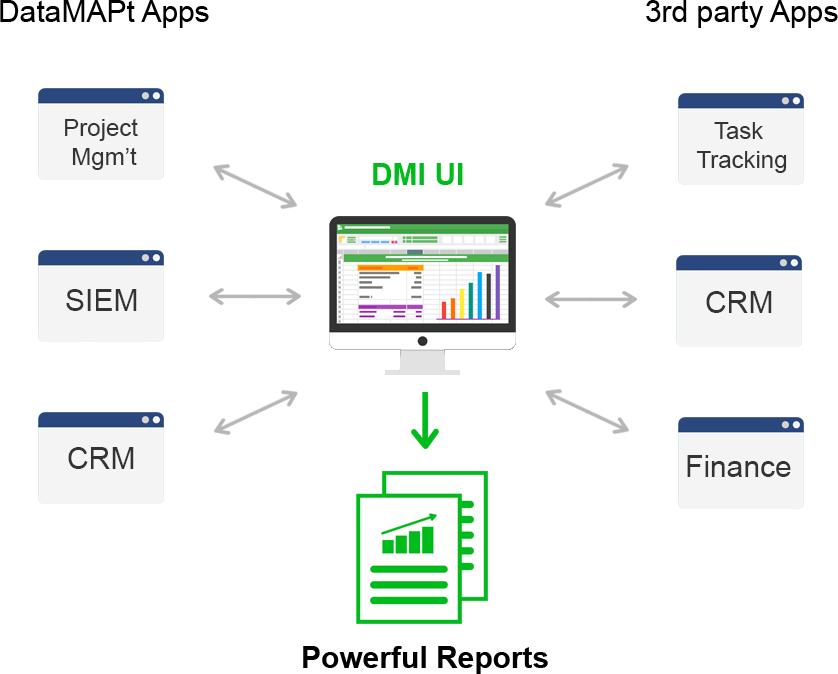 Gathering data from all platforms into one place allows for the creation of thorough, insightful reports.
Automation allows you to run the report at any time.
Enhance your reports by changing the parameters.
Analyzing data through easy to read reports is key to taking your company to the next level.
Increase profitability by identifying your highest profit margin.
Increase efficiency by identifying bottlenecks or pain points.
Improve employee attitude by reducing redundant task loads.