Application Bloat
Do you know all of the applications that your company is paying for?
Scenario: The saying 'There is an app for that' is truer now more than ever. But that is the problem. How many apps in your company do the same thing? Do they save time and money or is more time wasted integrating disparate data?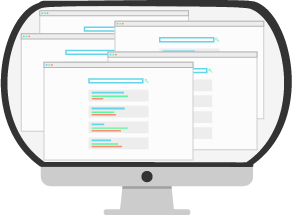 DataMAPt Business Suite: DataMAPt solves the application bloat problem by offering a native solution for all business management software. From Project Management to Documentation to CRM and more.