Disparate Applications
Has your company accumulated various disparate applications?
Scenario: Your company has accumulated apps for every task conceivable: Project Management, CRM, Finance, etc. However there's no communication between apps, making cohesive reports virtually impossible.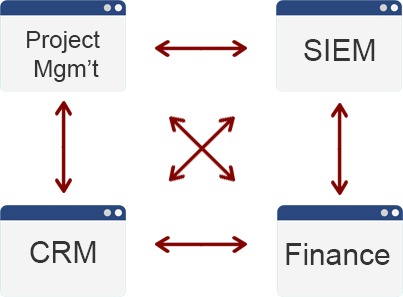 DataStitch AI: Gathers data from multiple sources and transforms it into useful, impactful reports. Integration is key to getting an accurate beat on the company pulse.