RMM
A comprehensive RMM platform is an invaluable asset for any MSP or IT team. Utilize unparalleled insight into the network infrastructure to maintain an efficient, productive system.
DataMAPt's dynamic remote monitoring and management (RMM) enables you to provide next-level customer support and satisfaction.
What is RMM software?
RMM is an acronym for 'remote monitoring and management'. This software is critical for MSPs (managed service providers) and IT departments.
A good RMM can cut costs and reduce downtime through proactive detection and remediation.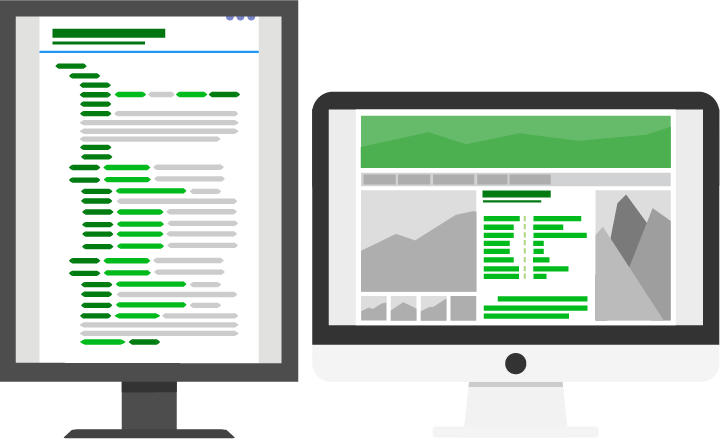 PSA and RMM
PSA (professional services automation) is the centralized data pool for all processes related to MSPs. RMM software allows for remote connection and proactive maintenance and remediation.
Integration of RMM into a PSA opens up functionality that improves customer satisfaction and the bottom line.
DataMAPt's RMM
Our comprehensive tool was built from the ground up with cloud services and integration in mind.
Core Features:
Agentless Monitoring
Makes deployment a simple, non-ninvasive process
Real-time remote monitoring and alerting
Monitor system health/performance and be alerted to potential problems to avert disruption
Proactive remote maintenance and remediation
Allow your staff the ease of remediating issues with just a few clicks
Automation of management tasks
Streamline redundant tasks and reduce the number of IT, and support staff
Configuration Tracking and Network Device Patching
Can improve your bottom line by shaving hours off of projects
Objects Monitored
Network
Monitoring network connections is essential for any cloud-based company. Auto-discover can map a customer's network in minutes and simplify Inventory Control.
Track the WAN bandwidth, top network interfaces, VPN connections, and many more metrics.
Infrastructure
Using DataMAPt's RMM suite, or pulling data from another RMM via our Integration package, you can monitor all of your infrastructures.
On the same screen view your IaaS assets (for instance AWS, Azure, Google Cloud, etc) next to your physical devices like routers, laptops, and servers.
For many IaaS partners, you can manage your services and VMs through our powerful interface.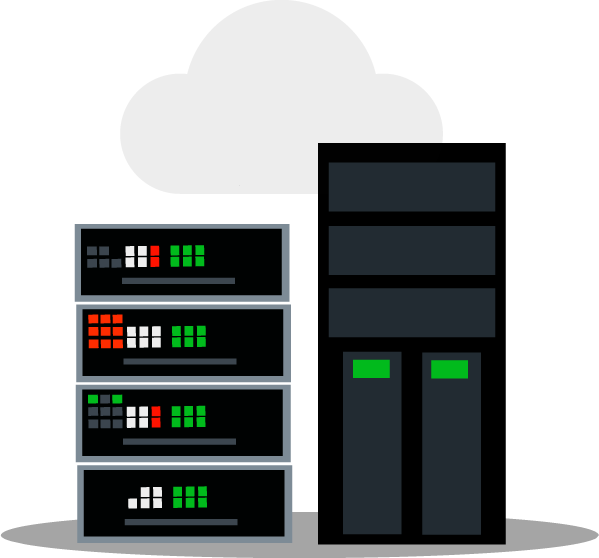 Sites /Locations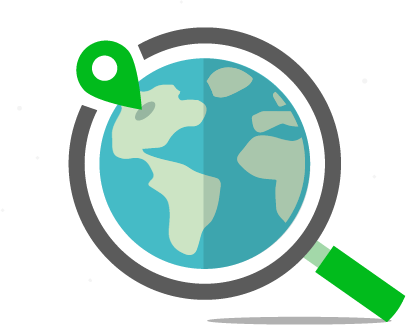 Display your physical and virtual sites in unique ways to track assets, employees, network performance, and more.
MSPs can quickly view their customer sites and diagnose alerts faster.
Experience DataMAPt's exclusive 3-D network view by monitoring your applications from each remote site. View customer experience speeds by monitoring throughput to each location from separate remote sensors.
Geographical maps and virtual network diagrams for each site, and between each site can be configured to give a complete picture of your layout.
Websites
Any site can ping a website and tell you if it is up or down. In-depth monitoring of the overall health and using RMM and Integration data for a website is DataMAPt's forte.
Know before your site suffers performance issues with proactive monitoring.
For even more transparency, use DataMAPt's Status Page feature to provide insight into performance issues, outline maintenance windows, and more.