Multiple, disjointed monitoring tools are cumbersome and ineffective.
Our Single Pane of Glass can save your company time and money by displaying all your objects on one screen.
14 Day Trial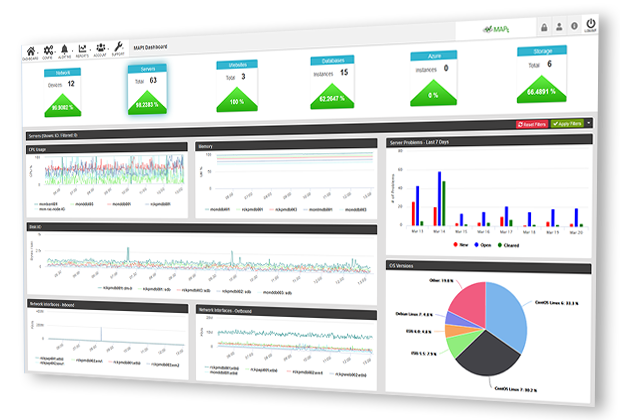 DataMAPt goes beyond the typical RMM
by integrating products that are usually offered by different companies
---
Monitor Critical Components and view the overall health of your IT infrastructure.